Getting the Best Car Insurance Deal for Your Teen Driver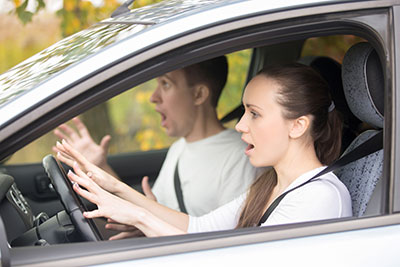 Getting a driver's license is an achievement many teens can't wait to check off their bucket list. However, for a lot of parents, seeing their son or daughter behind the wheel can be terrifying. Although parents want their kids to be more independent, they can't help but think about their child's safety. Because even though your 16-year-old aced the driver's exam, you can't control everything that goes down on the road.
For this reason, it's in your best interest to protect your teen with auto insurance. After all, this type of insurance policy is created to help cover the cost of the following:
Damage inflicted on the car (e.g. collisions, theft, and vandalism)
Liabilities, property damage, and bodily injury
Medical expenses
However, purchasing a new auto insurance policy can get pretty expensive, especially for new drivers. Fortunately, there are several things you can do to lower its cost.
Good Students Get Discounts
Encourage your child to do well in school because high achievers are eligible for a good student discount. It's been statistically proven that teens who get better marks are less likely to get into a car accident. Some insurance companies can even protect teens until they've finished college. However, they need to show proof that they can maintain a 3.0-point grade average or higher, made the dean's list, or was in the honor roll in the previous semester.
The amount of the discount varies from state to state, so ask your insurance company about their policies.
Used Cars are Cheaper to Insure
It may be tempting to buy the flashy car your teen has always dreamed of, but it's smarter if your child starts with a used vehicle. A secondhand vehicle isn't only easier on the wallet, but it's also cheaper to insure. Just make sure that the automobile you're purchasing is reliable.
Ideally, you want a car that's 6 to 10 years old and has all of its safety features checked. If the car hasn't been properly assessed, have your preferred mechanic inspect it. It's also in your best interest to obtain liability insurance on a car with airbags.
Add Your Teen to Your Policy or Get a Separate Policy
Since insurance companies offer different coverages, it's difficult to say whether you should add your teen to your current policy or get your child a separate one. Because of this, don't hesitate to ask your insurance agent for advice - and the rates.
Theoretically, adding your child to your auto policy is cheaper and more convenient. Once included, the teen driver will get all of your discounts like the multi-policy and multi-car. However, some insurers will suggest giving your child a separate policy. This is because some insurance companies will rate your teen on the car s/he is currently using and will only charge you for that specific vehicle.
If you're looking for a comprehensive auto insurance for your teen, don't hesitate to contact Low Cost Insurance for help. Our company offers comprehensive auto policies and has protected countless motorists over the years. We're well-experienced providing coverage for teen drivers and will educate you and your child about our available insurance policies.
Contact us at 281-612-7178 and we will be ready to assist you and answer any questions you may have. Low Cost Insurance helps teen drivers and citizens in Cypress, Houston and throughout Texas