Hail Damage: Is It Covered by My Car Insurance?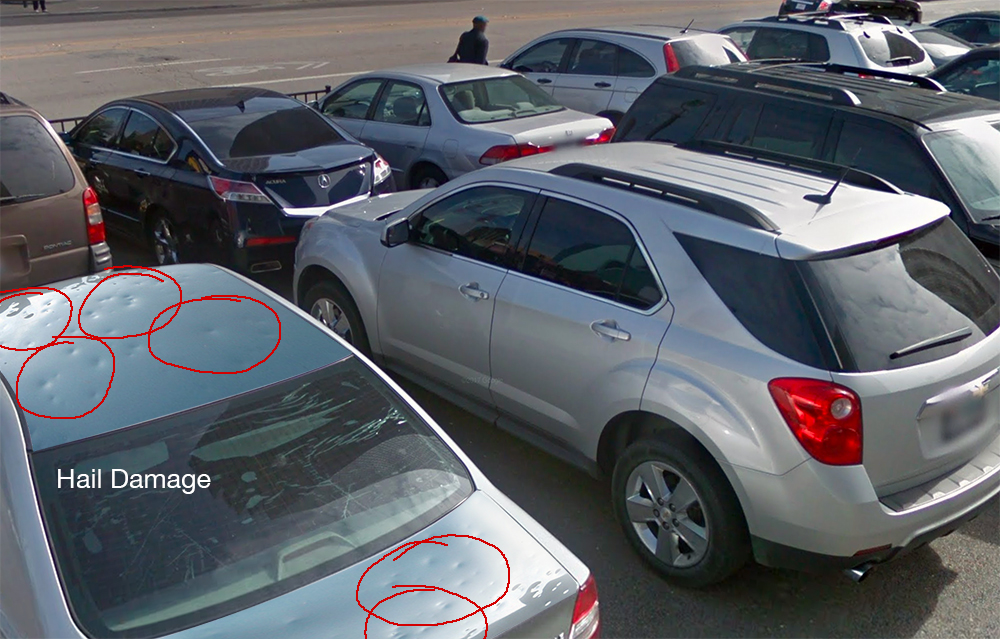 Your car is one of the most valuable items you own, so it is your duty to keep it in good shape. But even a well-maintained vehicle can incur damages inflicted by Mother Nature.
Hailstorms, in particular, are common in Texas. They can occur during any season but are most frequent between March and May. Texas has more hail and wind claims than any other state, so it is essential that motorists in the Lone Star State understand whether their vehicle is covered once the sky starts dropping chunks of hail towards the ground.
The answer: It depends on what type of automobile insurance you carry. If your car is covered only for liabilities, or you have only basic car insurance, you will not be covered for hail damages if you submit a claim.
Both hail and storm damages are covered under car insurance policies that provide comprehensive coverage on the vehicle. Comprehensive coverage is more expensive than the other two options and must be purchased before the damage occurs to be in effect. Comprehensive coverage can be written into commercial vehicle policies as well as policies for passenger vehicles. 
The Three Types of Car Insurance
There are three types of car insurance that can help you during a vehicle-related incident. They are:
Basic car insurance
Liability car insurance
Comprehensive car insurance
Although each one will cover damages stated in the terms of the policy, the level of protection differs. So does the cost for each level of protection.
Basic Car Insurance
Basic car insurance covers several things, including:
Collision damage
Medical treatment of the policyholder and her/his passengers
Damage to other people's property
But it does not cover damages from situations you cannot control, like natural disasters. It will not cover your hail-damaged car.
Liability Car Insurance
Liability car insurance only covers the damages you caused to another driver's vehicle. It is the least expensive level of coverage and, as such, it will not provide financial assistance if your car is damaged by a hailstorm.
Comprehensive Car Insurance
Comprehensive car insurance covers most perils, including damages that are not caused by car accidents. Some of these incidents include:
Theft
Vandalism
Acts of nature
Hitting or being hit by an animal
Comprehensive car insurance will protect you from hail damage. It is more expensive than the other two options but it protects your vehicle against a much wider range of perils, including hailstorms. Many motorists in Houston and Cypress, Texas purchase comprehensive policies from Low Cost Insurance to protect their vehicles against a wide range of perils, including hailstorms.
Let Low Cost Insurance Protect Your Car from Hail Damage
Hailstorms happen with regularity throughout Texas during the springtime. It is essential that you purchase a comprehensive car insurance policy to protect yourself from such a common peril for drivers in Houston, Cypress and throughout the Lone Star State. When you are looking for a policy that can fully protect your vehicle, contact Low Cost Insurance. Give us a call at 281-612-7178 to get a free estimate or discuss your insurance options.