Insurance Policies You Should Get for Your Small Business
Whether you're running a small mom-and-pop shop or working from home, your small business deserves to be protected. We live in a time with so much uncertainty that one small mistake can result in damages or injuries.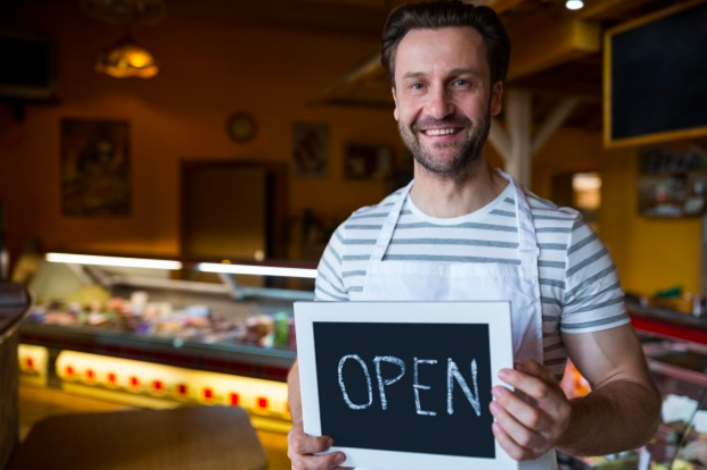 Unfavorable circumstances can lead to your clients or employees suing your business for unfulfilled promises. Without the necessary means to assist you, your small business can be in hot water if your clients ever sue you. Thankfully, you can protect your business from financial burdens with the right insurance policies.
With proper insurance, you won't have to pay for legal/medical fees or lawsuits out of your own pocket. However, you don't need to get every insurance policy available to feel secured. There are policies that suit the needs of your business. As an owner of a small business, it's recommended that you get the following insurance coverage:
Commercial General Liability
A commercial general liability policy protects your business and covers the damages and losses from the most common liability risks like:
Bodily injuries and deaths
Advertising and personal injury (e.g. libel, slander, copyright infringement, etc.)
Damage to other people's property
Commercial Property Insurance
Commercial property insurance provides you with financial assistance if ever your property encounters a disaster. Fires, floods and other unwanted scenarios can happen unexpectedly, so it's good to have an immediate backup that can help get your business back up and running again. This policy covers the damage or loss of the following:
Equipment and inventory of goods
Structure or building
Landscaping
Other people's properties
Business Owner's Policy
If you can't afford to have both commercial property and commercial general liability insurance in your plan, consider getting a business owner's policy (BOP). The BOP combines the benefits of commercial property and commercial general liability, making it more affordable. It also covers business interruption in case your business is forced to shut down due to unforeseen events (e.g. fire, flood, storm, etc.) Plus, it can be tailored to fit your business's needs.
Workers' Compensation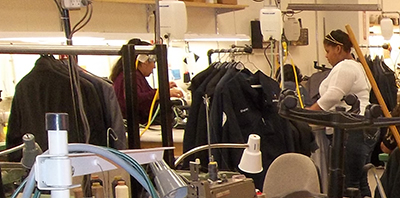 Concerning your employees that help operate your business, it's always a good idea to give them benefits. Workers' compensation provides your laborers with the following:
Medical benefits
Income benefits
Death benefits
Burial benefits
Vocational rehabilitation benefits
These benefits ensure that your employees are protected if things turn south while they're on the job. Workers' compensation also benefits you because your workers won't be able to sue you if you've given them the proper legal benefits.
Professional Liability
Professional liability insurance works great for businesses that offer professional services or advice to your clients. This particular policy covers damages and losses, as well as defends your business from claims like:
Negligence
Mistakes in the service rendered
Unfulfilled services that are advertised or promised
Product Liability
Product liability insurance is good to have if your business manufactures, supplies, retails, or distributes products. You have a responsibility to your clients with selling perfectly crafted products, but there are times when defective items are unchecked and sold. If those items were used by your customers, and they happen to get injured, they can sue your brand for selling faulty or dangerous products. This policy covers the damages, losses, and injuries for this type of claim.  
Commercial Auto Insurance
If you use vehicles to conduct your day-to-day operations, consider getting commercial auto insurance. This policy protects your vehicles from accidents and damage, as well as covers the cost of the following damages and losses:
Collision damage
Non-collision damage (e.g. theft, vandalism, etc.)
Liabilities resulting from bodily injury, death, or damage to another person's property
Injury or property damage caused by hit-and-run motorists or by the uninsured
Equipment and Tools Insurance
As a small business, sometimes you can't afford to repair or replace your expensive equipment and tools. Luckily, equipment and tools insurance provides the financial assistance you need to get your damaged items serviced. With this policy, you won't have to worry about shelling out cash to fix or replace your property.
With the right insurance policies, you can avoid paying for losses and damages from your own pocket. These policies protect both your brand and your reputation. You can continue keeping your business afloat and have peace of mind with the right insurance.
If you're looking to insure your small business in Texas, contact Low Cost Insurance today. We have the perfect insurance policies to suit your business's needs, and we can work with any budget, so you can fully protect your brand without any problem. Just give us a call at 281-612-7178 and let's talk about your plan.