Is Your Employer's Insurance Enough to Start Your Family?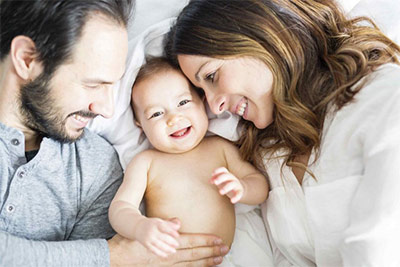 One benefit that many employees get from their employers is corporate health insurance. The cost is typically deducted from each paycheck and the coverage continues until the day the employee leaves the company.
In many cases, however, corporate insurance is not adequate for a person with a family or for individuals planning to start one because of certain limitations to the policy or a lack of customization options. Because premiums are typically taken out of each paycheck, employees often overlook the need to secure additional coverage for a growing family. This is a mistake that can be corrected with a supplemental insurance policy from Low Cost Insurance Texas.
What You Get with Corporate Life Insurance from Your Employer
In addition, many companies provide a life-insurance policy for employees that pay a flat rate to your beneficiary if you die while working at the company. The payout amount typically is the same for each employee, regardless of family circumstances.
To ensure that your family receives enough financial support in the event of your death, answer the following questions:
How much are your monthly expenses, including mortgages and loan payments?
Do you want your family to be free of debt should you die suddenly?
Do you want to ensure that your children can attend college if you are no longer around?
These are just a few of the things you need to consider when given a life insurance policy by your company. If you believe the payout of your corporate life insurane policy is insufficient to meet your goals, you should purchase a supplemental policy.
Ensure That Your Family is Secure with Additional Insurance
Everyone appreciates having a job that provides benefits. But not all benefit packages provided by employers are adequate to meet the healthcare and life insurance coverage needs for all employees. When you need a supplemental policy to cover all of your family's needs, Low Cost Insurance Texas can help with those issues. We also provide homeowners insurance and renters insurance. To find out more about our insurance options, contact us at 281-612-7178 and get a free policy review. Customers in Cypress, Texas can always trust Low Cost Insurance Texas for the best policies and insurance plans.