What Are Home Insurance Exclusions?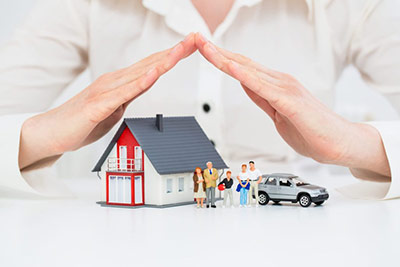 Homeowners insurance is an essential commodity for anyone who owns a house. Investing in insurance will protect you from damages inflicted by most perils and natural disasters. The most common issues covered by homeowners insurance include damage from storms, fire, theft or break-ins.
What some people may not realize, however, is that not all calamities that affect a home are actually covered in the policy they purchased. Many exclusions apply in standard homeowner's policies.
What Exclusions Are the Most Common for Home Insurance?
Among the typical exclusions for homeowner's insurance policies include:
Home maintenance issues – Any damages incurred from regular wear-and-tear, rotting, mold, rust, or termite damage typically is not covered by a standard home insurance policy. This means you cannot file a claim with your insurance company for damages related to these issues.
Flooding and water damage due to floods – Depending on where your home is located, some home insurance policies don't include floods among their list of risks that can be covered. If that applies to your home, you will need to take out a separate flood insurance policy for your home.
Earthquakes – Damages from earthquakes typically are not covered in home insurance policies. Those in earthquake-prone areas will need to get a separate policy to deal with those damages.
Other perils that may be excluded from your home insurance policies include personal injury liabilities, acts of war, nuclear hazards, hurricanes and mechanical breakdowns.
Protect Your Home with Supplemental Insurance Policies from Low Cost Insurance
To account for any exclusions that exist in your homeowners insurance policy, you can add a supplemental policy from Low Cost Insurance Texas to address those concerns. For those who do not own their homes, renters insurance from Low Cost is a great way to protect your belongings at a customer-friendly price. When you need our services, don't hesitate to contact Low Cost Insurance Texas online or give us a call at 281-612-7178 for a free policy review. We serve homeowners in Texas.