What Does My Homeowners Insurance Cover?
Homeowners insurance is designed to financially aid homeowners in the event a disaster occurs on the property. It can also protect the household from being liable for damages and injuries inflicted on others and other people's properties. This type of insurance policy protects you against the following perils: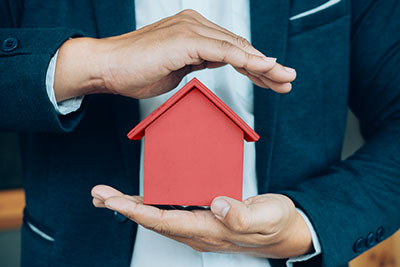 Fires
Lightning
Explosions
Falling objects
Ice, snow, or sleet
Electrical current problems and damage
Theft, vandalism, and malicious mischief
Riots and other types of civil disturbances
Damage caused by aircrafts and vehicles
Overflow or freezing of pipes, heating or AC problems, fire sprinkler damage, faulty household appliances
Most other disasters excluding specific perils not stated in the policy
When it comes to insurance coverage, it covers the cost of the damage inflicted on the following items, structures, and other expenses:
The Structure of Your home
Any physical damage done to the home is covered by homeowners insurance. Even structures that aren't always visible, like the foundation and basement, are also protected by this policy. Detached structures such as the garage, shed, or gazebo is also included.
Your Personal Belongings
The cost of replacing or repairing damaged and stolen personal belongings are covered by homeowners insurance. The items that fall into the personal belongings category include:
Furniture
Clothing
Tableware
Firearms
Jewelry
Appliances and electronics
Sporting equipment
Plants, trees, and shrubberies are also covered as long as they aren't damaged by wind or disease.
Liability
Liability coverage protects you (the policyholder), the family, and your pets against lawsuits for property damage or bodily injury. It will pay for the court costs and any compensation the court orders you to pay.
It's also beneficial to get a no-fault medical coverage. In the event a neighbor gets injured in your home, the no-fault policy will not only cover your neighbor's medical expenses. The no-fault medical coverage won't cover your medical bills. For that, you'll have to turn to your health insurance provider.
Additional Living Expenses (ALE)
If the disaster has devastated your entire property, ALE will help you recover. This policy covers the cost of the following:
Temporary lodging or hotel bills
Restaurant meals
Other daily expenses (e.g. washing clothes)
However, the coverage of ALE can vary from company to company so it's wise to discuss this policy with your insurer.
If you're a homeowner looking for homeowners insurance, contact Low Cost Insurance today. We are your reliable insurance experts that offer comprehensive insurance policies to properties in Houston and Cypress, Texas. All of our insurance agents are well-versed with the typical perils that can happen in your home and will be more than happy to create an insurance plan that suits your needs.
Give us a call at 281-612-7178 today and our friendly staff will be ready to assist you.